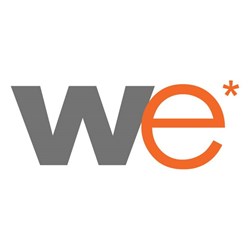 Orange, California (PRWEB) October 11, 2013
Online e-retailer Wireless Emporium Inc. has received a top 5 ranking in Internet Retailer's 2014 Mobile 500 guide for its impressive performance in the mobile commerce industry. With $2.7 billion in expected mobile sales for the 2013, Wireless Emporium is one of the leading businesses spearheading the growth of e-commerce with an exciting new mobile medium.
Wireless Emporium Inc. ranks 349 out of all businesses in the US e-commerce sector. This position was proudly earned by providing continuous improvements in product selection, excellent and timely fulfillment, and a top-notch customer service experience.
"We are always pushing our company to perform better in every aspect of our business," said Eugene Ku, Co-Founder of Wireless Emporium. "We hope to continue to provide a great mobile experience for all of our customers."
Wireless Emporium earned a full profile in the publication. The profile outlines 68 data elements from the business's 2013 mobile operations including; web performance, conversion rates, average tickets, and mobile SEO scores. It is an excellent source for those seeking information on the successful cell phone accessories e-retailer. This achievement follows Wireless Emporium Inc.'s success of placing in Internet Retailer's 2013 Second 500 Guide for the sixth year in a row.
About Wireless Emporium
Wireless Emporium launched in 2001 and is founded by Tony Lee and Eugene Ku. It has enjoyed 12 years of booming business and continues to grow year over year. The company provides cell phone accessories at great prices and top-notch customer service.
For more information, please visit: http://www.wirelessemporium.com/.
About Internet Publisher
Internet Retailer's 2014 Mobile 500 guide ranks the leading 500 mobile commerce operators that are spearheading a $85 billion industry.
Businesses are ranked and profiled based on their expected 2013 mobile sales. Each of the 500 ranked profiles contain 68 metrics that include: mobile traffic, web performance, conversion rates, average tickets, and mobile SEO scores.
The publication is an excellent source of information for anyone seeking expand their existing mobile commerce businesses.
Contact
To learn more about this story, please contact
Eugene E. Ku | Wireless Emporium, Inc.
1410 N. Batavia, Orange, CA 92867
Phone 714- 278-1930
Fax 714- 278-1932
Email: eugene(at)wirelessemporium(dot)com